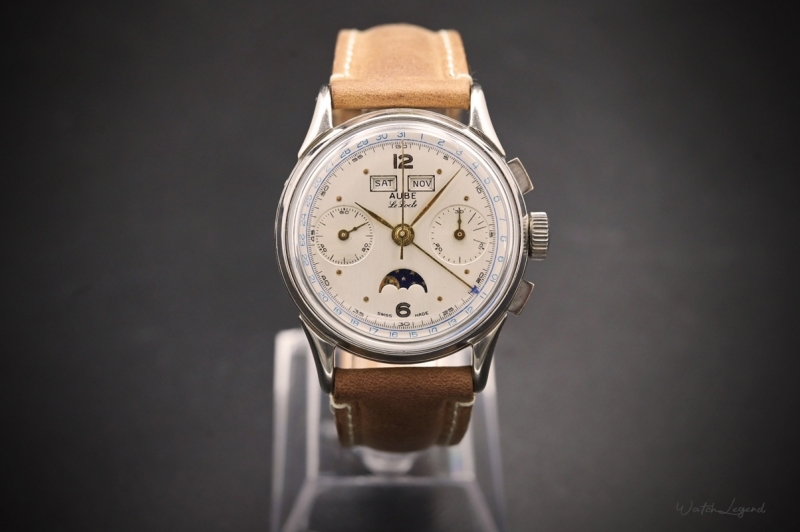  
Aube le Locle moonphase, cal. Breitling venus 195
Aube le Locle moonphase, cal. Breitling venus 195
Extremely rare Aube le Locle moonphase chronograph
Caliber Breitling Venus 195
Diameter without the crown 36mm
Very nice contrast bettwen the creamy dial, gold hands/index, blue date markers and moon disc.
100% original and untouched, from private collection
Works perfectly

History:
The column wheel movement venus 195 was produced by Breitling during the 50s, 100 units was manufactured by Venus but never commercialized. Aube bought the movements from an old stock during late 80s and released a few models.